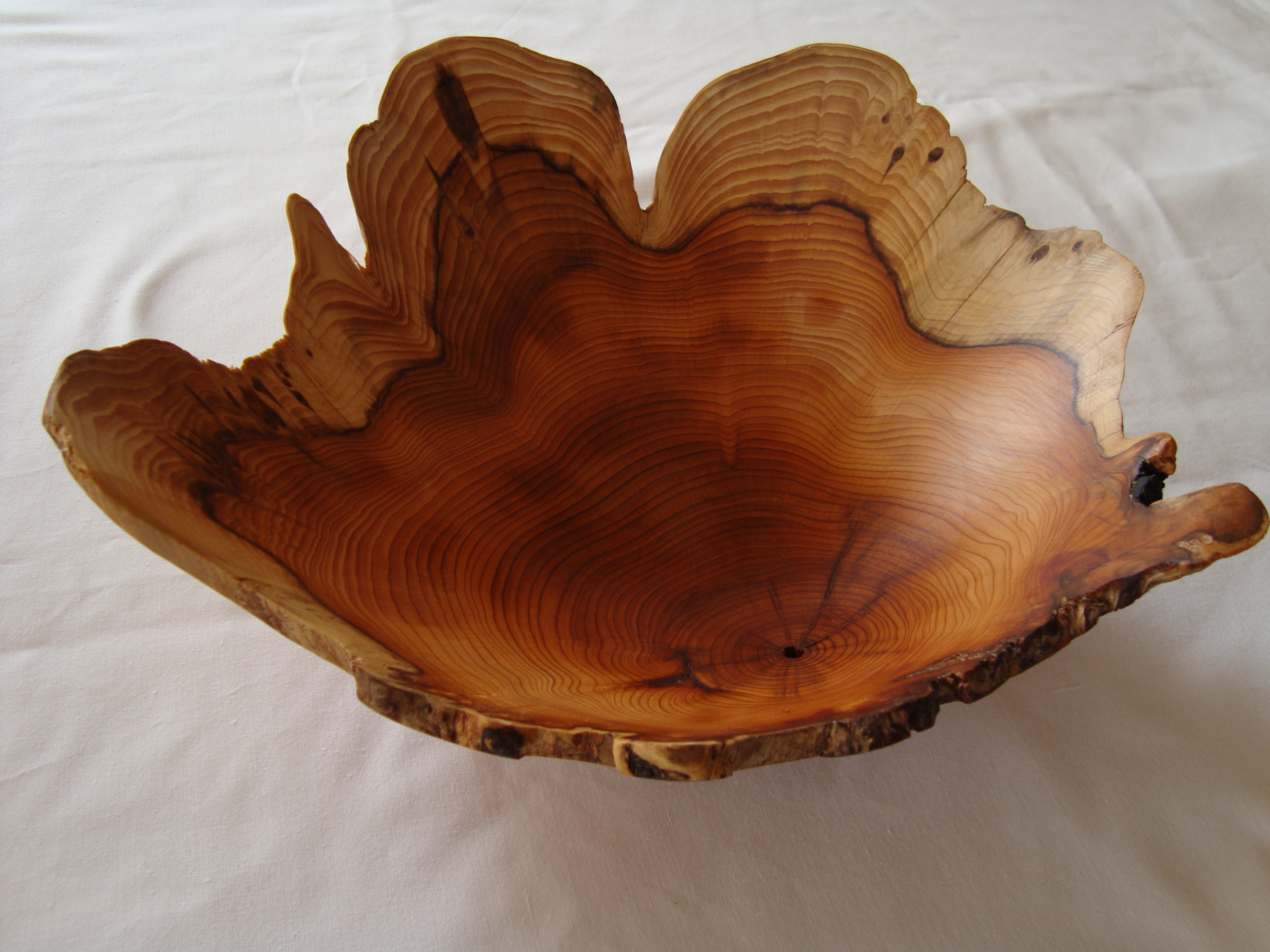 I love the natural beauty of wood.
Using only local Welsh wood I allow the wood to help determine what is made from it. Branch wood tends to become natural edged bowls, tree trunks are milled on site for larger bowls or furniture and small branches might become vases or tea-light holders. Green wood or naturally seasoned – each has its joys. I love to let the wood have the last say in the shape as well as the design.
It is like the ultimate tribute to a tree that, though its growing life has ended, its beauty and usefulness can continue.
O'r bonyn i'r fowlen…neu'r ford. Mae'r bonyn yn cael ei lifio. Yna gadael y pren i sychu'n naturiol neu weithio arno tra'n wlyb a'r celficyn wedyn yn cael ei greu ar y un safle. Gyda phren fel hyn pa reswm sydd i chwilio ymhellach na Cheredigion, Sir Benfro a Sir Gaerfyrddin.
Y nod yw darganfod yr harddwch naturiol sydd yn y pren yn barod.
Please feel free to contact me with any enquiries.
If you wish to know more about my work please look at some of the examples of my work and for what inspires me check out some of my blogs.